Toilet Repair Cypress TX
Are your toilets getting out of your control and openly insubordinate? If you're trying to fight your clogs and leaks by yourself but it's not working out in your favor, call in Water Heater Cypress. Even though we specialize in heating tanks, we can also help you with your toileting problems as well.
Texas Toilet Repair Taken Care Of By The Top Technicians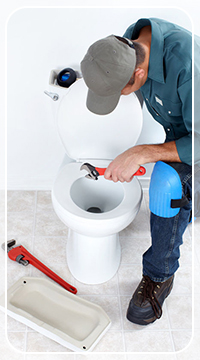 The bathroom toilet is a critical part of anyone's home plumb system. We understand that these appliances are used a lot over the course of any given day. As a result, if you're going through some problems that are affecting its usage consistently, alert our professional plumbers.
Has your clog completely taken over your commode and now it cannot even be used? If you've got a plunger in your hand but it's not getting the trick done, let our plumbers come into your word. Our snakes and cutters are very durable; they'll dice up any kind of stoppage! You'll have a solution in no time with our guys.
Call Today To Get Your Toilets Repaired Or Replaced
Toilet troubleshooting is another big part of our services. Even though you may not know exactly what's going on with your commode, you should still call over one of our plumber. Our technicians are very tactical; we know that once they get over there, you'll have a solution on hand in no time at all.
Don't let your washroom toilets dictate what goes on in your home. If you want a team of guys who can help you put the power back in your hands, reach out to Water Heater Cypress's of Texas today. Our phone representatives would love to schedule an appointment for you; we've got your back!